Fan Male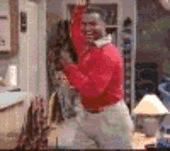 I love this page cause its where I put the male you send to me and my ansers to!
---
Fan
:
Arianna
Sent on
:
12/31/2009
Message
:
You say you'll make fun of us if we "use poor spelling, grammar or punctuation" but you don't use good spelling or grammar yourself. Your entire site is full of misspellings. You use 'no' instead of 'know' all over it as well. I know you're a kid, but there are free spell check programs included in most browsers. It should also be 'Fan Mail' not 'male'. Unless you only want men to write to you.
Read the reply
---
Fan
:
Fill
Sent on
:
11/18/2009
Message
:
Hey Elf Expert! It's me again, PFill (whoa I almost used my real name, that was close). So I looked at that picture you have on your
elve sightings
page and I didn't think he was elven, and then I studied
IUD
for a long time and realized that he can't be a real elf because I don't think he's won and I don't think I'm won, so he can't be right. ? Please tell me if I'm right because I'm really confused now. Yer really smart cuz I can't tell this stuff by myself.
Read the reply
---
Fan
:
Welf
Sent on
:
11/19/2009
Message
:
How were elves affected by Hurricane Katrina? Did they help out?
Read the reply
---
Fan
:
Welf
Sent on
:
11/19/2009
Message
:
Do elves use Windows or Mac computers?
Read the reply
---
Fan
:
Fill
Sent on
:
11/22/2009
Message
:
I REALLY likt the new stories espECIALLy the three men won. Thats so weerd cuz my grampa use to tell that exact same story so do you think he maybe knew some elves when he was younger? I know he was in werld war 2 so are their elves like on the islands in like the oshin 2? I needa aks my gramps about a that!!!!!!!!!!!!!!!!!!!!!!!!!!!!!!
Am I bugging u lol
Read the reply
---
Fan
:
sElf
Sent on
:
11/22/2009
Message
:
Dude,
My name is sElf, and I'm an Elf. There are some things that I don't like about the site, but I appreciate that you're doing this for us so I won't say anything.
And don't worry, I don't care what Shelf says, I think you're awesome!
love,
sElf
Read the reply
---
Fan
:
Barnaby
Sent on
:
11/23/2009
Message
:
Elf Expert,
I love your website!
Tell me, do you know if it was the Elves who learned the use of the Ayahuasca Vine in the Amazonian Jungle? This has baffled anthropologists for decades now.
In case you don't know what I'm talking about, here is some information to check on. Maybe you could ask Shelf.
There is a vine known as the Ayahuasca vine that grows in the amazonian Jungle. The vine if used in a tea by itself has no effect on a person. However, Amazonian tribes have been using this plant for thousands of years for spiritual journeying and the psychoactive properties are very strong. The thing is, it is only effective if it is combined with this certain other plant found on the jungle floor. Only when you mix the two specific plants together, after crushing them, and then boiling them for more than a day and drinking the brew does it have any effect at all. And like I said, the effect is apparently quite profound.
The question that has baffled scientists and anthropologists ever since they learned of this is this: out of all of the thousands of plant species in the amazon jungle, how did they learn to combine these two specific plants in the very specific way in order to illicit it's spiritually powerful teachings?
When the tribes people are asked, they say that the plants told them. Well of course it's been thousands of years and so the plants didn't tell them directly, it's been passed down. But the legend is that the plants told their anscestors.
Now I know that elves are real, though I have never met one. And I know that they have been known to talk to trees and plants. So I'm wondering if the plants told the elves and then these amazonian tribes, descended from the elves kept some of the knowledge of their forefathers. Or is it possible that these people are elves? They sure don't look like elves to me.
Anyway, any information would be very appreciated by the pharmacological and anthropological societies.
Thank you,
Barnaby Holmes
Read the reply
---
Fan
:
mhm
Sent on
:
11/25/2009
Message
:
your site is funny but are you a pedophile. i am from the FBI.
Read the reply
---
Fan
:
#1CUZ
Sent on
:
11/25/2009
Message
:
I always knew you would be famous.
Read the reply
---